So, I picked up some 2011 Topps Series 2 at Wal-Mart, but I'll save the bulk of it for later. I just want to show you one card: #421 Domonic Brown
Notice anything odd? Check out his helmet, theres a nice sparkle on there. Only, something isn't quite right about it. Check out this Jeter sparkle: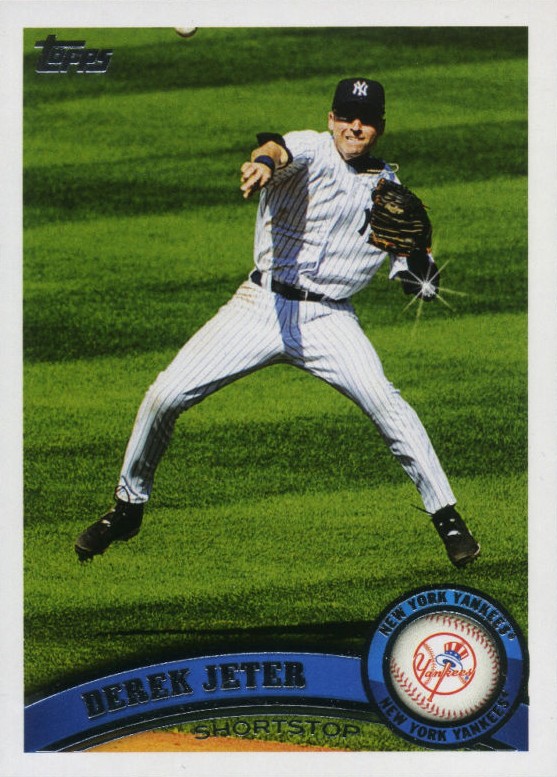 Looking closely, the Brown sparkle is definitely a natural occurrence, not Topps-Photshopped in.
A few of these Brown cards have sold on eBay in the $20 range already as Sparkle variations, when they aren't. Topps will definitely be getting crapped on for this one. If you make a sparkle as a gimmick, you damn sure better make every other card sparkle-free. Of course I briefly had the dilemma of "Do I sell before people figure it out?" but no, I couldn't do that. I also think that most sellers probably don't realize it's not a variation. Anyway, now you know.