Well, since I did college yesterday...how about some more college!
This time we're going with a full blaster of 2009 Sage Hit High Series
The great part is that I'm guaranteed two autos.
No points, but a consolation point for the Packers since BJ Raji is doing the squatting discount double check.
One weird thing I noticed while scanning these, is that the Sanchez card has a different logo on the back than all of the other cards in the set:
His card has the Collegiate Blah Blah logo while the rest have the Sage logo. Strange. Anyway,
Have I mentioned lately how ugly 2009 Sage Hit is?
That said, I'm close to a set, I may have to put a want list together.
Like Score, Sage Hit does glossy parallels, which are shiny ugly.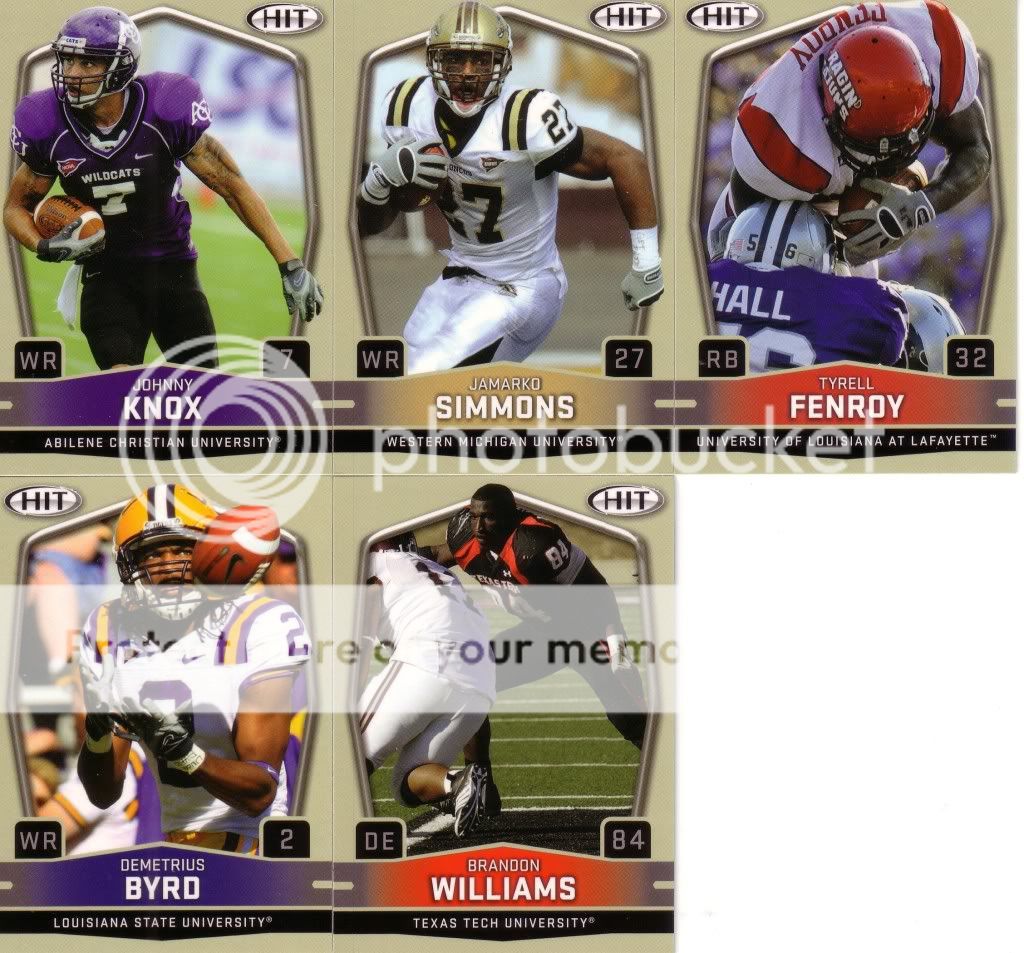 I also picked up one WVU card for my officemate:
But, you didn't come here to see the base cards, you came here for the big slamma jamma mojo hitz.
My two autos:
Nothing special, but the Mendenhall cracks me up. Allow me to zoom in for you:
There's nothing quite like that moment when you realize you are running the wrong way.
Ok, who can beat my caption?
btw, the score is still Patriots 6, Giants 2.