Seriously, don't quit on my blog because I am making a post about Harry Potter. I promise this post will be well worth it...if you don't give a crap about Harry Potter, at least skip to the last picture.
So the night my wife has been waiting for for quite a long time has finally arrived. We will be attending the midnight showing of the newest Harry Potter movie: Harry Potter and the Deathly Hallows: Part 1. I like the Harry Potter movies, but, having to work today and tomorrow, I could really live without attending a midnight showing. However, I do not make the rules. Instead of dwelling too much on how tired I will be Friday (and how Friday afternoon we have to drive 5 hours to her parent's house), I will just show some relevant cards.
I doubt anyone reading this even owns a single Harry Potter TCG card, but I actually own a number of them. When I introduced my wife to the HP movies (she hadn't seen the first two when we met), it sparked a HP craze that included taking up the TCG. I'm not going to lie, the game is pretty fun...until I win.
The Star: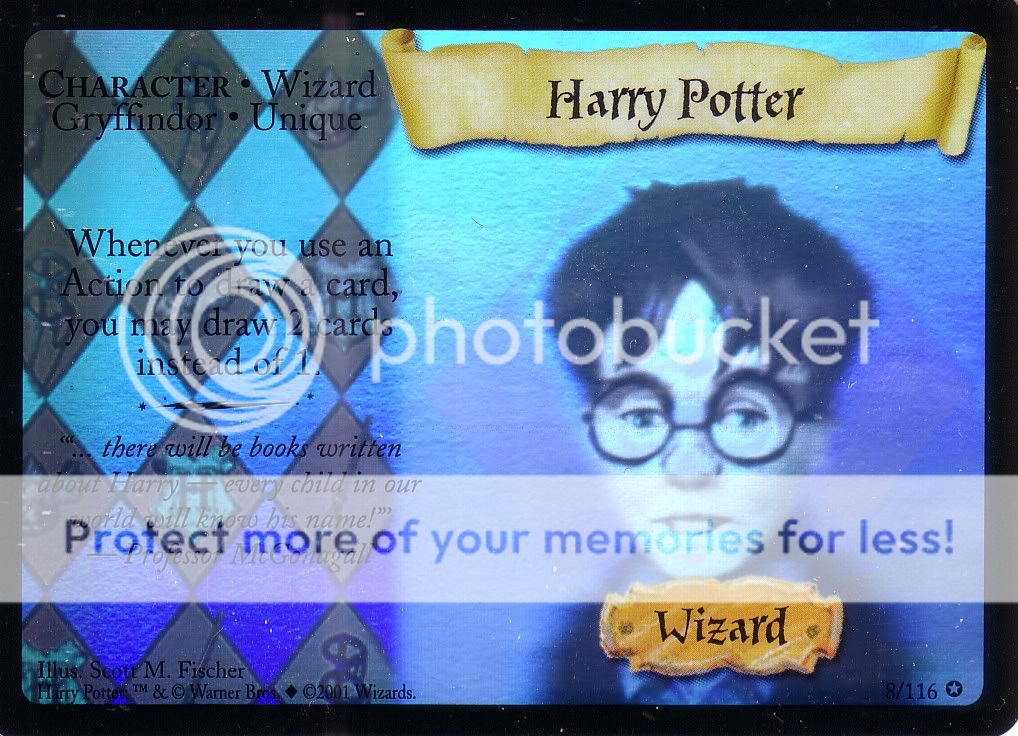 The Comic Relief
The Enemy (and I should note that this card almost led to my death. You see, the deck I play with this card is unbeatable. She hasn't even come close. Which is not healthy for me):
And of course, the girl:
Ok, so that Hermione picture doesn't do her justice. The Emma Watson version is much better:
Seriously, Hermione is hot. I think the witch thing could be fun...